Enefit Green raised its largest amount of debt capital so far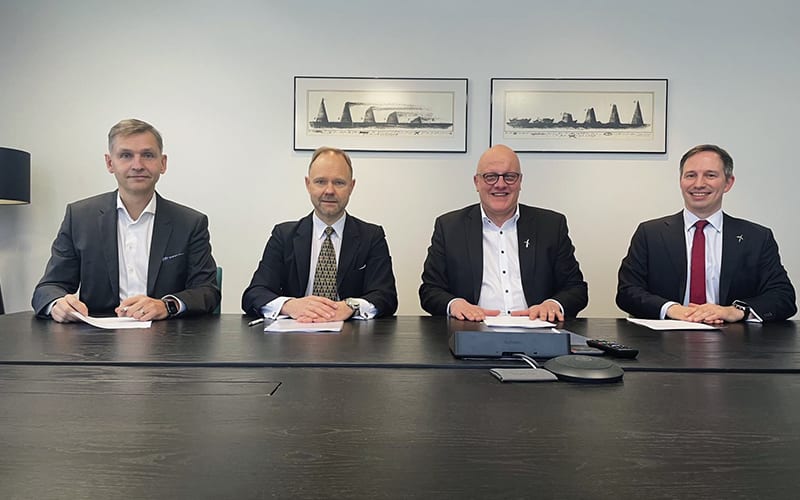 Today, on 6 January, Enefit Green signed agreements with SEB and the Nordic Investment Bank in the amount of €325 million. This is Enefit Green's largest ever borrowing of funds, which will be used to finance their ongoing investment program.
The total amount of the agreements concluded with SEB is up to €225 million for the period of seven years. The size of the loan signed with the Nordic Investment Bank (NIB) is €100 million and the loan period is 12 years.
Enefit Green will use the new loans to build its Sopi-Tootsi, Kelme I and Tolpanvaara wind farms in Estonia, Lithuania, and Finland, as well as its Purtse solar park in Estonia.
According to Veiko Räim, Member of the Board and Chief Financial Officer of Enefit Green, the company is pleased to strengthen its cooperation with key financial partners SEB and Nordic Investment Bank. "Enefit Green is in active growth to quadruple its production by 2026. We are investing an estimated EUR 1.5 billion to bring large amounts of cheap renewable energy to Estonia and neighboring countries. We will rely on investor funding, cash flow from operations and debt financing to implement our growth plan. The new loan financing is an important part of the ongoing investment program," Räim said.
SEB has been leveraging Enefit Green's growth plans for several years. "It is a pleasure to continue to be a financing partner of Enefit Green. EUR 225 million is a significant co-financing amount that will contribute to the transition to cleaner energy production and increase energy independence. As SEB is also a founding member of the Net Zero Banking Alliance, convened under the auspices of the United Nations, this transaction also supports our own sustainability goals," said Anders Larsson, Head of Corporate Banking, SEB Baltic Division.
Enefit Green's cooperation with the Nordic Investment Bank began in January 2022 when a loan agreement was signed for the first time for the financing of its wind farm projects in Estonia and Lithuania.
"With this second loan, financing renewable power projects in three of our member countries, NIB is affirming its confidence in Enefit Green and its ability to make long term investments needed to accelerate the transition of the energy sector," says André Küüsvek, NIB President and CEO.
Enefit Green is one of the leading renewable energy producers in the Baltic Sea region. Its shares are listed on the Nasdaq Tallinn stock exchange with the company having more than 60,000 investors . Enefit Green owns wind farms in Estonia and Lithuania, combined heat and power plants in Estonia and Latvia, solar parks in Estonia and Poland, a pellet plant in Latvia and a hydroelectric plant in Estonia. The company is currently building six wind farms and four solar parks in Lithuania, Estonia, Poland and Finland with a total capacity of 596 megawatts, which, upon completion, will increase Enefit Green's total power generation capacity to 1,053 megawatts in two years.
NIB is an international financial institution owned by eight member countries: Denmark, Estonia, Finland, Iceland, Latvia, Lithuania, Norway and Sweden. The Bank finances private and public projects in and outside the member countries. NIB has the highest possible credit rating, AAA/Aaa, with the leading rating agencies Standard & Poor's and Moody's.
SEB is a leading Nordic financial services group providing a wide range of financial services and financial advice in Sweden and the Baltic countries.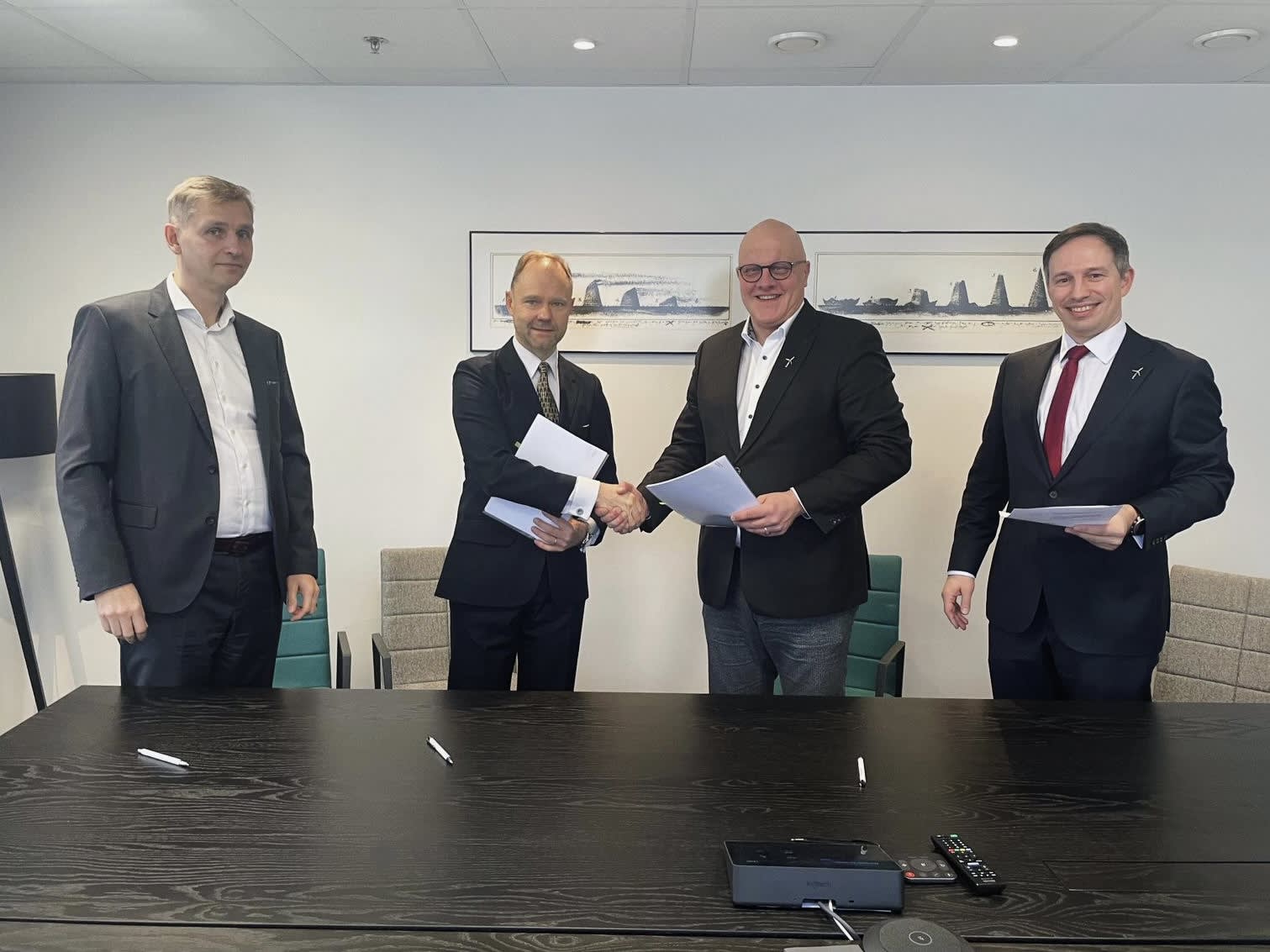 On photo from left:
Artjom Sokolov, Member of the SEB Management Board and Head of Corporate Banking Division
André Küüsvek, President and CEO of the Nordic Investment Bank
Aavo Kärmas, Chairman of the Board of Enefit Green
Veiko Räim, Member of the Board and Chief Financial Officer of Enefit Green