In May, Enefit Green produced 90 gigawatt-hours of renewable electricity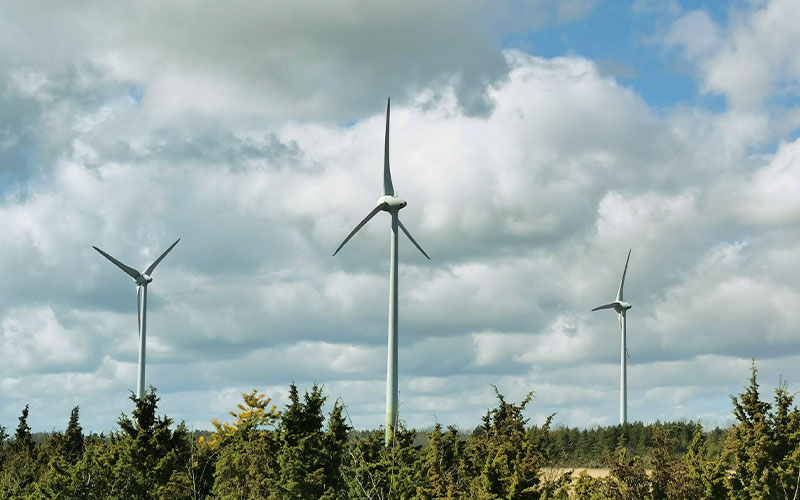 In May 2021, Eesti Energia's renewable energy subsidiary Enefit Green produced 90 gigawatt-hours of electricity. Most of the renewable electricity produced (72 gigawatt-hours) was generated by wind parks in Estonia and Lithuania.
By comparison, 90 gigawatt-hours of electricity would be enough to cover the electricity need of nearly 30 000 average-consumption households for a year.
Aavo Kärmas, Chairman of the Management Board of Enefit Green, said that the company's production in May remained at a level similar to the previous year. In May 2020, renewable electricity production reached 96 gigawatt-hours.
"Production volume in May was ensured by stable wind conditions and high reliability. The reliability of wind parks located in Estonia was especially satisfying. The increasing reliability is a result of the collection and analysis of digital production data. Maintenance works were organized more efficiently as well," commented Kärmas.
Of the wind energy produced, 39 gigawatt-hours came from Enefit Green's Estonian wind parks and 33 gigawatt-hours from Enefit Green's Lithuanian wind parks.
The electricity production in May also includes the production volumes of the Iru, Paide, Valka and Broceni cogeneration plants, the Keila-Joa hydroelectric power plant, the Ruhnu renewable energy solution and the Estonian and Polish solar power plants.
Enefit Green's heat production was 52 gigawatt-hours, which was contributed by Iru and Paide cogeneration plants in Estonia as well as Valka and Broceni cogeneration plants in Latvia.
Enefit Green is a renewable energy subsidiary of the Eesti Energia Group, currently owning a total of 21 wind parks, 4 cogeneration plants, 36 solar power plants, a pellet plant and a hydroelectric power plant in four markets - Estonia, Latvia, Lithuania and Poland.