Enefit Green unaudited financial results for Q4 and 12 months 2021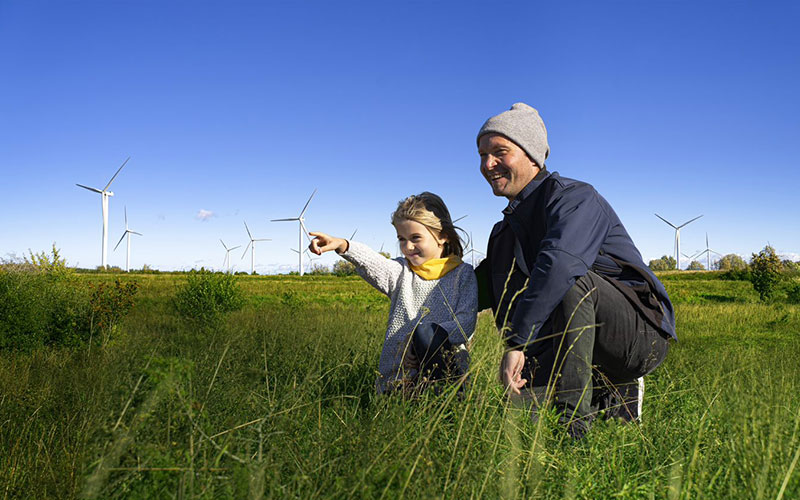 In Q4 2021, Enefit Green group total revenues increased by 57% y-o-y to €68.9m and EBITDA was up by 77% y-o-y at €49.6m. During the quarter, the group earned net profit of €39.4m, which is 142% more than in fourth quarter of 2020.
For the full year 2021, Enefit Green group total revenues increased by 13% y-o-y to €183.7m and EBITDA was up by 10% y-o-y at €121.5m, net profit increased to €79.7m or by 17% compared to the year before. Earnings per share (based on post-IPO number of shares) for the full year was €0.30 (2020: €0.26).
Aavo Kärmas, Chairman of the management Board of Enefit Green comments:
"The year 2021 proved that people's faith in green transition is well grounded and gave a powerful signal that we quickly and strongly need to increase carbon neutral power generation capacities. There is a demand for more renewable energy in both Estonia and Europe. Wind and solar are the cheapest and most sustainable energy sources and the technologies and solutions for large-scale wind and solar power production are available.
Enefit Green's financial results in 2021 were very strong. The year started on a slightly weaker note due to hard comparison with one of the windiest first quarters in recent memory which had allowed us to achieve record wind energy production volume in 1Q20. As wind conditions were weak in 1Q21, our wind energy production suffered, but as the year progressed, wind conditions improved and so did our results. Second half production volumes were very good and financial results were also supported by strong electricity prices. I am very happy about record electricity and heat production results of our Iru facility and about the tremendous work of our digitalisation focused asset management team which has enabled us to keep availability of our production units at a very high level.
During the year we made good progress with our near term development pipeline – we approved final investment decisions on two wind farms in Lithuania, on one wind farm in Finland and on one solar park in Poland. These projects have a combined installed capacity of ca 199 MW and will be a good addition to our current 457 MW installed electricity production capacity. This year we have about twice the amount of investment decisions before us to complete our 600-plus MW investment program.
During our highly successful IPO in October we promised not only to invest in new capacities to grow the production volumes in the future, but also to treat our shareholders fairly and distribute half of the profits of Enefit Green as dividends. The management board in coordination with the supervisory board are thus proposing to pay out €39.9 million or €0.151 per share."
Read more from the stock announcment »