Andres Maasing was appointed as the new Member of the Management Board of Enefit Green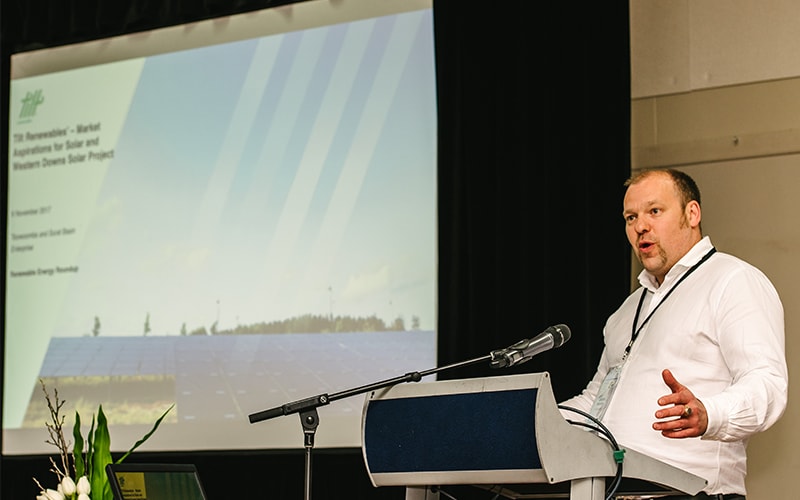 On April 3, Andres Maasing will start as a Member of the Management Board of Enefit Green, he will be responsible for renewable energy development and expansion of the company's development portfolio.
The Chairman of the Management Board of Enefit Green, Aavo Kärmas, highly appreciates Maasing's international and versatile experience in the field of renewable energy. "Enefit Green's goal is rapid growth and increasing wind and solar energy production in the Baltic Sea region. The new Development Manager has good experience in both leading teams and successfully implementing large-scale renewable energy projects on the international market. With this, his profile complements Enefit Green's current very good competence and helps to ensure the completion of the farms currently under construction as well as the fulfillment of the goals for 2026 and further growth," said Kärmas.
Andres Maasing: "I am very glad to join the dedicated and professional team of Enefit Green. The wind and solar energy sector is experiencing rapid growth right now, and coming years will create best growth opportunities for all market participants. Enefit Green has a strong market position to achieve the growth goals set for 2026 and to continue working with a long-term portfolio. It is a great honour for me to have the opportunity to contribute my experience to the future of Enefit Green," commented Maasing.
Andres Maasing has been active in the field of energy for more than 20 years. For the past four years, he worked as a Director of Development for Renewable Energy, leading development projects in Australia at international renewable energy company Cubico Sustainable Investments Limited. He has extensive experience in the successful development of large-scale and commercially and financially complex energy projects. He has led a number of high profile and highly successful M&A deals and financings. His strength lies in his consulting and business experience in the Australian energy sector and his ability to network and engage partners.
He holds a Master's degree in Law from Australian Griffith University and a Bachelor's degree in International Business from the same university.
Maasing was confirmed by the decision of the Board of Enefit Green. His three-year term begins on April 3.
Linas Sabaliauskas, the current Development Manager and Member of the Management Board of Enefit Green, resigned from his position at his own request in the second half of the last year.
The Board of Enefit Green also includes the Chairman of the Board Aavo Kärmas, the Production Manager Innar Kaasik and the Financial Manager Veiko Räim.
Enefit Green is one of the leading renewable energy producers in the Baltic Sea region. Its shares are listed on the Nasdaq Tallinn stock exchange with the company having more than 60,000 investors. Enefit Green owns wind farms in Estonia and Lithuania, combined heat and power plants in Estonia and Latvia, solar parks in Estonia and Poland, a pellet plant in Latvia and a hydroelectric plant in Estonia. The company is currently building six wind farms and four solar parks in Lithuania, Estonia, Poland and Finland with a total capacity of 596 megawatts, which, upon completion, will increase Enefit Green's total power generation capacity to 1 053 megawatts in two years.