Enefit Green earned a net profit of 36.8 million euros in 2019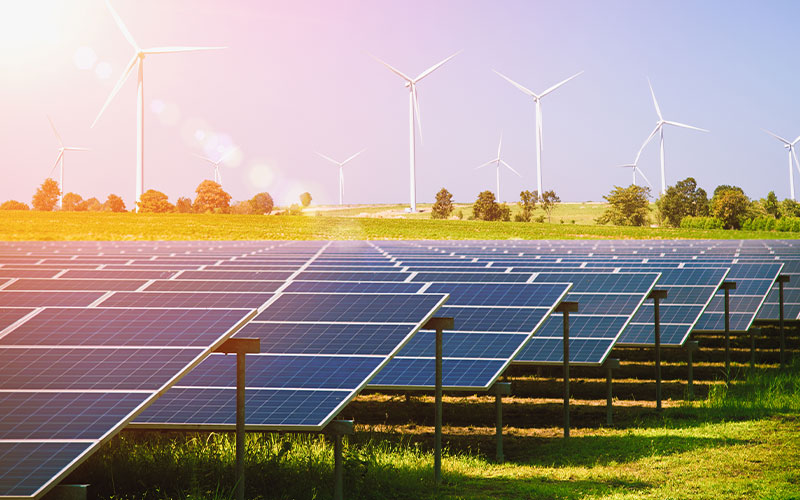 The revenue of Eesti Energia's renewable energy company Enefit Green amounted to 151.5 million euros in 2019. Earnings before interest, taxes, depreciation, and amortization (EBITDA) was 90.3 million euros, operating profit was 49.5 million euros and net profit was 36.8 million euros.
Veiko Räim, Member of the Management Board and Chief Financial Officer of Enefit Green, commented that the company's financial results in 2019 were most affected by the earlier acquisition of Nelja Energia, good wind conditions, high reliability of wind farms and increased total renewable energy production. As a result, the company's revenue, including renewable energy support and other revenues, increased by 94% from 2018 to 151.5 million euros.
"The merger of Enefit Green and Nelja Energia was successful and exceeded our set objectives. For us, 2019 was also characterized by several important transactions. In June, we entered the Polish renewable energy market by signing an agreement to acquire 20 solar parks in Poland. By the end of 2019, we completed the acquisition of 18 of the 20 solar parks. For the remaining two solar parks, the completion of the transactions is currently ongoing. In addition, in October we sold our holdings in the Vinni and Oisu biogas cogeneration plants to AS Infortar in order to keep the focus on Enefit Green's main business lines, which are the production of renewable energy from wind, sun, biomass and mixed municipal waste," Räim commented.
Enefit Green's EBITDA in 2019 increased by 124% year-on-year to 90.3 million euros, of which operating profit increased by 140% to 49.5 million euros. The company's net profit for 2019 was 36.8 million euros.
"In 2019, among other things, we significantly simplified the legal structure of Enefit Green, refinanced the company's loan portfolio and engaged in cost optimization in general. Taken together, these steps had an additional positive effect on the financial results," Räim added.
Aavo Kärmas, Chairman of the Management Board of Enefit Green, commented, "Enefit Green has the ambition of increasing renewable energy production in the Baltic Sea region and we believe we are on the right track. At the same time, we are helping our home markets achieve their climate goals."
"We see the largest growth opportunities for Enefit Green in wind farm developments, which is additionally supported by the development of solar energy solutions. We are currently considering development projects in Estonia, Latvia, Lithuania and Finland (in the case of wind farms) and Poland (in the case of solar energy projects). At the same time, we are focusing on even smarter and more efficient operation of Enefit Green's existing renewable energy production assets."
In 2019, Enefit Green produced a record 1.197 terawatt-hours of renewable electricity, which accounted for more than a fifth of the total electricity output of the Eesti Energia Group. Most of the renewable electricity (1.023 gigawatt-hours) was generated from wind, 164 gigawatt-hours from cogeneration plants and 9 gigawatt-hours from the sun. Enefit Green's heat production in 2019 was 573 gigawatt-hours.
The increase in renewable energy production will contribute to Eesti Energia Group's strategic goal of producing 43 percent of electricity and heat from renewable sources by 2024.
Enefit Green is a renewable energy company belonging to the Eesti Energia Group, that currently owns a total of 20 wind farms, 4 cogeneration plants, 36 solar power plants, a pellet plant and a hydroelectric power plant in four markets – Estonia, Latvia, Lithuania and Poland.