Enefit Green's renewable electricity output increased in July compared to the previous month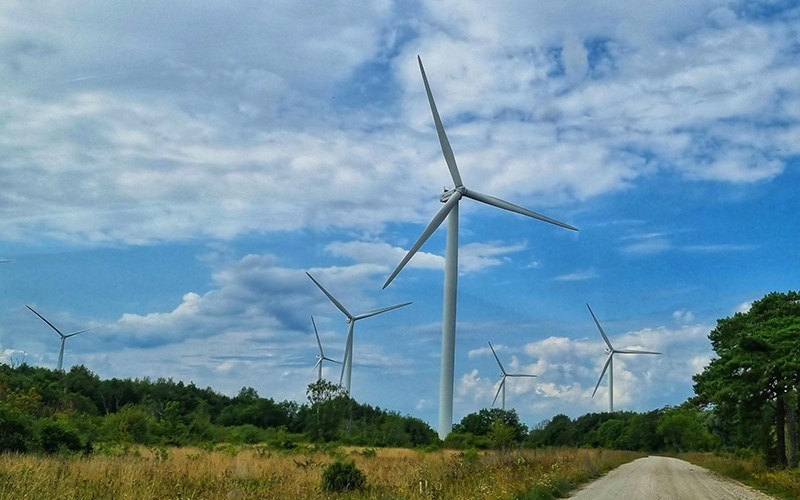 While Eesti Energia's renewable energy company Enefit Green produced 53 gigawatt-hours of green electricity in June 2021, its production increased to 59 gigawatt-hours in July. It would be enough to cover the consumption of almost 20,000 average households for a year.
Most of the production came from wind parks in Estonia and Lithuania, generating 47 gigawatt-hours of renewable electricity in July. Wind power production was 34 percent higher than in the previous month, but 33 percent lower than in the same period last year. This summer the volumes of wind energy were hampered by the high pressure weather prevailing in the Baltics due to which wind conditions were more modest compared to the same period in 2020.
"The constant warm air mass in July was probably pleasant for the holidaymaker, but it meant a third less work for our wind turbines compared to last year. This allowed us to focus on maintenance work to be better prepared for the autumn season," commented Aavo Kärmas, Chairman of the Management Board of Enefit Green.
"When there is less wind and, consequently, less wind energy, the stock exchange price of electricity tends to be higher. On the other hand, last weekend we already saw that when the wind conditions improved, the market price of electricity would react to it with a rapid decline," Kärmas added.
Enefit Green's production portfolio is diverse. Unlike the wind, there was more sunshine in July than last year. Solar parks in Poland and Estonia generated almost 4 gigawatt-hours of renewable electricity in July, being 5 percent more than a year ago. The contribution of CHP plants in July was 8.5 gigawatt-hours of electricity.
Enefit Green is a renewable energy subsidiary of the Enefit Group, currently owning a total of 22 wind parks, 38 solar power plants, 4 cogeneration plants, a pellet plant and a hydroelectric power plant in four markets – Estonia, Latvia, Lithuania and Poland. The company produced a total of 1.35 terawatt-hours (TWh) of electricity in 2020.