Support for offshore and onshore wind farms remains high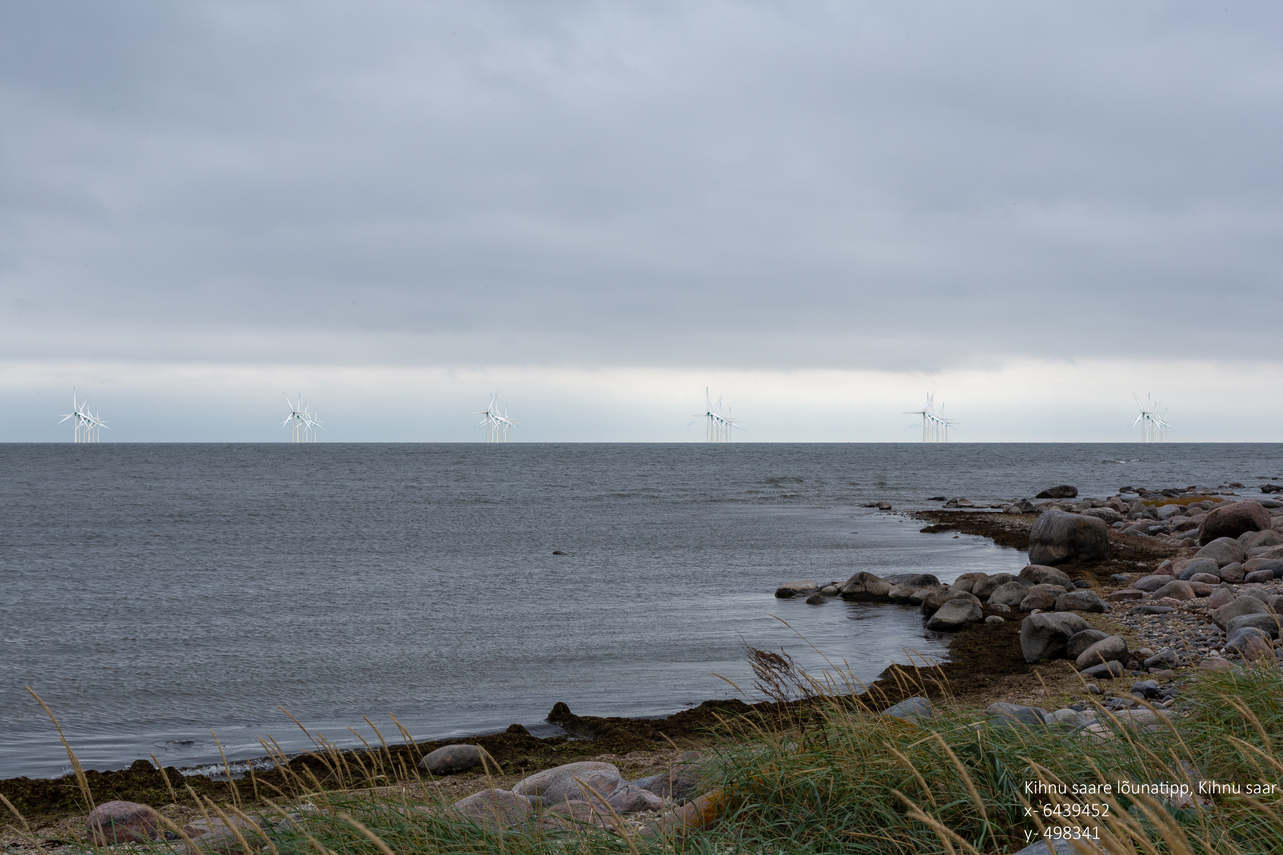 View that would open to the Gulf of Riga Offshore Wind Farm being developed by Enefit Green from the southern tip of Kihnu Island. The wind farm would be located 10 km from Kihnu Island and pictured here are the farm's 67 wind turbines with a 15-megawatt capacity and a peak height of 260 m.
The September survey by EMOR reveals that Estonians support the wider uptake of wind energy, including the establishment of offshore wind farms near residential areas.
The EMOR survey commissioned by Enefit Green indicates that 72% of Estonians support the introduction of offshore wind farms and nearly 70% support the expansion of onshore wind energy. The strongest proponents of wind energy adoption are our future generations, ie persons aged 15 to 34 and with an above-average income. Support is lower among those aged 50 to 74.
The survey revealed that offshore wind farms are considered necessary by respondents because they make electricity prices more affordable (51%), contribute to Estonia's energy security (49%), and generate green, climate-friendly energy (41%).
According to Lauri Ulm, Head of Wind Developments at Enefit Green, the survey results show that society recognises the need for wind farm development. 'People's support for wind energy gives both local and national authorities the courage to make decisions that bring us closer to achieving the ultimate goal: the complete transition to renewable energy by 2030. Local communities also benefit from nearby wind farms, as they enhance local life and promote business, create new jobs and boost the budget of both local authorities and residents,' Ulm notes.
As many as 63.5% of all respondents expressed a positive or very positive attitude towards the establishment of an offshore wind farm near their home. A total of 47% of respondents have a rather positive or very positive attitude towards the establishment of an onshore wind farm near their home. At the same time, it is interesting to note that support for wind energy production in nearby onshore wind farms is strongest among young and early middle-aged people aged 15 to 24, 25 to 34, and 35 to 49 (61%, 52.8% and 51% respectively), while support for nearby onshore wind farms is lower among the 50 to 74 age group (37.9%). In the 75 to 84 age group, however, support rises again to 47%. Support for offshore wind farms did not vary significantly by age group.
EMOR conducted the survey this September. It was an Estonia-wide omnibus survey involving approximately 1,100 residents aged 15 to 84.