Enefit Green is moving towards a record annual production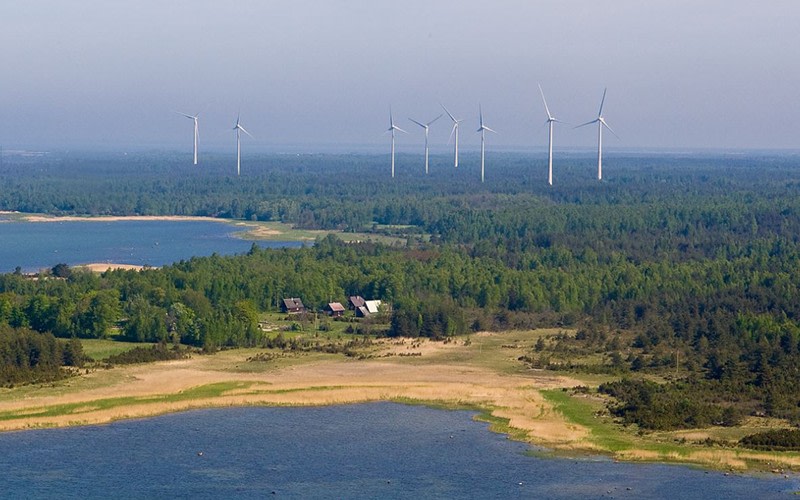 Eesti Energia's renewable energy company Enefit Green produced 126 gigawatt-hours of electricity in November - 15% more than in the same period last year. In total, the company has produced 1.2 terawatt-hours of renewable electricity with the first 11 months of this year, which is comparable to the total production of 2019.
According to Aavo Kärmas, Chairman of the Management Board of Enefit Green, the company's renewable electricity output has increased from month to month this year compared to a year ago. "The wind conditions have been better, but the reliability of our production units has also remained high. Thanks to this synergy, by the end of November, we had already reached an output comparable to the result of the entire last year," commented Kärmas and confirmed that they are moving towards a record annual production.
The 126 gigawatt-hour production result of November includes the outturns of Estonian and Lithuanian wind farms, solar parks in Estonia and Poland; Iru, Paide, Valka and Broceni cogeneration plants; the Keila-Joa hydroelectric power plant and Ruhnu renewable energy solution. The amount of renewable electricity produced in November would be enough to cover the electricity needs of nearly 42,000 average-consumption households for a year.
A record of wind electricity production will be set in Estonia this year in general as well. Renewable energy support is paid for wind energy production in Estonia for up to 600 gigawatt-hours, i.e a maximum of EUR 32.2 million. This limit has been met, meaning that producers will receive only the market price for energy generated during the weeks of December. Consumers will benefit from this by receiving more renewable energy for the support paid. The corresponding limit was last exceeded in 2015, but then it happened in the last week of the year.
In addition to renewable electricity, Enefit Green produced 56 gigawatt-hours of thermal energy in November, which is three times more than in October, a month earlier. The reason is colder weather and the beginning of the period of active heating.
The increase in renewable energy production will contribute to Eesti Energia's strategic goal of producing 43 percent of electricity and heat from renewable sources in 2024.
Enefit Green is a company belonging the Group of Eesti Energia, currently owning a total of 20 wind farms in four markets - Estonia, Latvia, Lithuania, and Poland - as well as 4 cogeneration plants, 36 solar power plants, a pellet plant and a hydroelectric power plant.