Enefit Green acquired its first wind farm development in Finland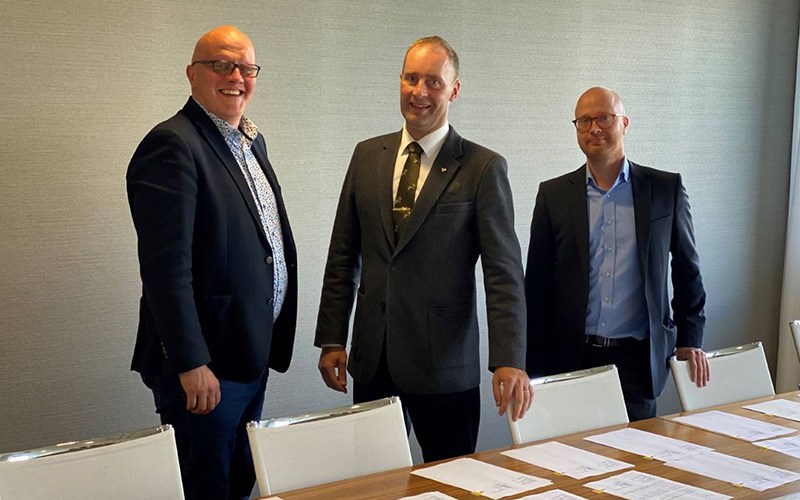 Enefit Green, Eesti Energia's renewable energy subsidiary, completed the acquisition of Tolpanvaara wind farm development from Metsähallitus, company that manages the Finnish state forest. This is Enefit Green's first wind farm development in Finland.
The agreement between Enefit Green and Metsähallitus for acquisition of the Tolpanvaara wind farm development was entered into in 2018. The closing of the transaction was subject to certain conditions precedent.
According to Aavo Kärmas, CEO of Enefit Green, the company is constantly looking for opportunities to grow its renewable energy portfolio in the countries around the Baltic Sea, including Finland. "The development of Tolpanvaara is a well-located ready-to-build project. In addition, expansion to Finland is supported by a good local investment climate and a stable market situation," said Kärmas.
According to Kärmas, the next step is to announce the procurements necessary for the construction of the wind farm.
"Within the framework of the Tolpanvaara project, we are open to cooperation with partners and large electricity consumers who are interested in concluding a long-term renewable electricity purchase agreement," Kärmas confirmed.
"We are pleased to see remarkable international player Enefit Green coming to Finnish energy market. Moreover, it is great that yet another wind farm we have developed is coming to fruition," says Tuomas Hallenberg, the Director of Real Estate Development at Metsähallitus.
The Tolpanvaara wind farm is going to be located in a relatively remote place with good wind conditions, between the forests belonging to Metsähallitus. Up to 22 wind turbines can be installed in the farm, and its total capacity will reach up to 100 megawatts. The owner of the wind farm project is Enefit Green's Finnish subsidiary Tolpanvaara Wind Farm Oy.
The increase in renewable energy production will contribute to Eesti Energia's strategic goal of producing 43 percent of electricity and heat from renewable sources in 2024.
Finnish electricity market is not unfamiliar to Eesti Energia Group as the company has been selling electricity to Finnish households since spring 2018 under the Enefit brand. Enefit's offer in Finland is concentrated on digital solutions, such as user-friendly home page and mobile application, which allow customers to manage their electricity consumption and better plan their household expenses.
Enefit Green is a renewable energy company belonging to the Eesti Energia Group, currently owning a total of 20 wind farms in four markets - Estonia, Latvia, Lithuania, Poland - as well as 4 cogeneration plants, 36 solar power plants, a pellet plant and a hydroelectric power plant.