Enefit Green set an all-time production record in January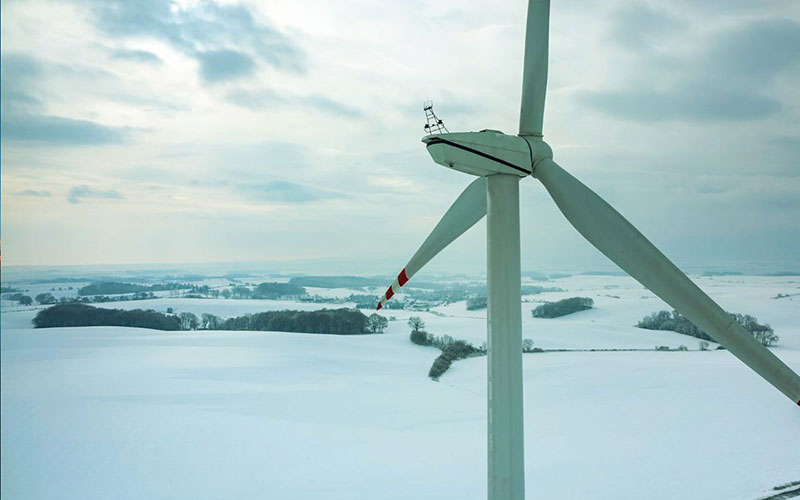 Eesti Energia's renewable energy company Enefit Green produced 165 gigawatt-hours of electricity in January, more than ever before.
The electricity produced last month covers the electricity need of more than 55,000 average households during one year.
Most of the production came from the company's wind farms, which produced 147.5 gigawatt-hours of electricity.
"This year's winter has been exceptionally warm. The weather has been favourable and windy. Our work to ensure the reliability of our wind turbines has been consistent, and so we achieved almost maximum result," commented Aavo Kärmas, Chairman of Enefit Green.
In addition to wind farms, Enefit Green's record production in January also includes the company's solar parks in Estonia and Poland, Iru, Paide, Valka and Brocen power plants, Keila-Joa hydroelectric power plant and Ruhnu renewable energy solution, totalling approximately 17.5 gigawatt hours of electricity. In addition to electricity, Enefit Green's Iru, Paide and Valka combined heat and power plants also produced nearly 50 GWh in January.
The increase in renewable energy production will contribute to Eesti Energia's strategic goal of producing 45% of electricity from renewable and alternative sources by 2023.
Enefit Green is a renewable energy company belonging to Eesti Energia Group, which has 20 wind farms in Estonia and Lithuania, four cogeneration plants in Iru, Paide, Valka and Brocen, one hydroelectric power plant in Keila-Joa, 36 solar power plants in Estonia and Poland and pellet plant in Latvia. The company is one of the biggest producers of renewable energy in the region and the biggest producer of wind energy.