Enefit Green produced more than half as much electricity this January as last year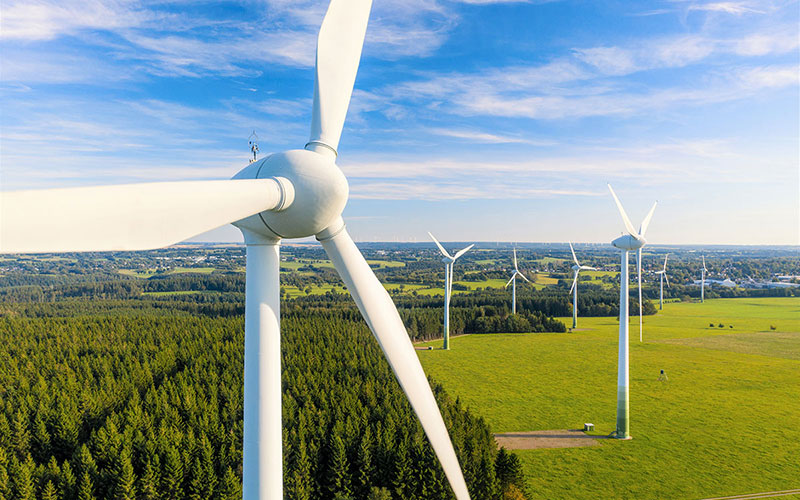 This January, Enefit Geen produced almost 60% more electricity than in the same period last year. Due to good weather conditions, the volume of electricity generated in wind farms was about 73% higher.
Today, on 9 February, Enefit Green published its January production results on the stock exchange. In total, the company produced nearly 145 gigawatt-hours of electricity last month, of which nearly 127 gigawatt-hours was delivered to consumers from wind farms.
According to Innar Kaasik, Member of the Management Board and Head of Production at Enefit Green, the wind conditions in the first month of this year were good and this is shown by the production results. "The generation of electricity from wind is most affected by weather conditions, but also by the reliability of wind turbines. In both Estonia and Lithuania, the alternation of minus and plus degrees caused icing that somewhat inhibited the operation of wind turbines. Nevertheless, all farms generated significantly more electricity than last year," Kaasik described.
According to Kaasik, the output in January confirms that the wind conditions in Estonia favour the generation of electricity from the wind. "Wind energy is the cheapest and most affordable way for Estonia to produce large-scale carbon-free electricity. Although the weather and the reliability of wind turbines may vary from day to day, the generation of wind energy is well predictable in the long run. Through our smart asset management system, we can prevent wind turbine failures and make the most of good wind conditions," he said.
See also Enefit Green's stock exchange announcement.
Enefit Green's January electricity output in megawatt-hours.
| | January 2022 | January 2021 | Change |
| --- | --- | --- | --- |
| Wind | 126 715 | 73 121 | 73,30% |
| Combined heat and power | 17 646 | 17 317 | 1,90% |
| Solar | 430 | 183 | 135,00% |
| Other | 98 | 80 | 22,70% |
| Total | 144 890 | 90 701 | 59,70% |