Enefit Green's Tolpanvaara Wind Farm to start generating electricity in autumn 2023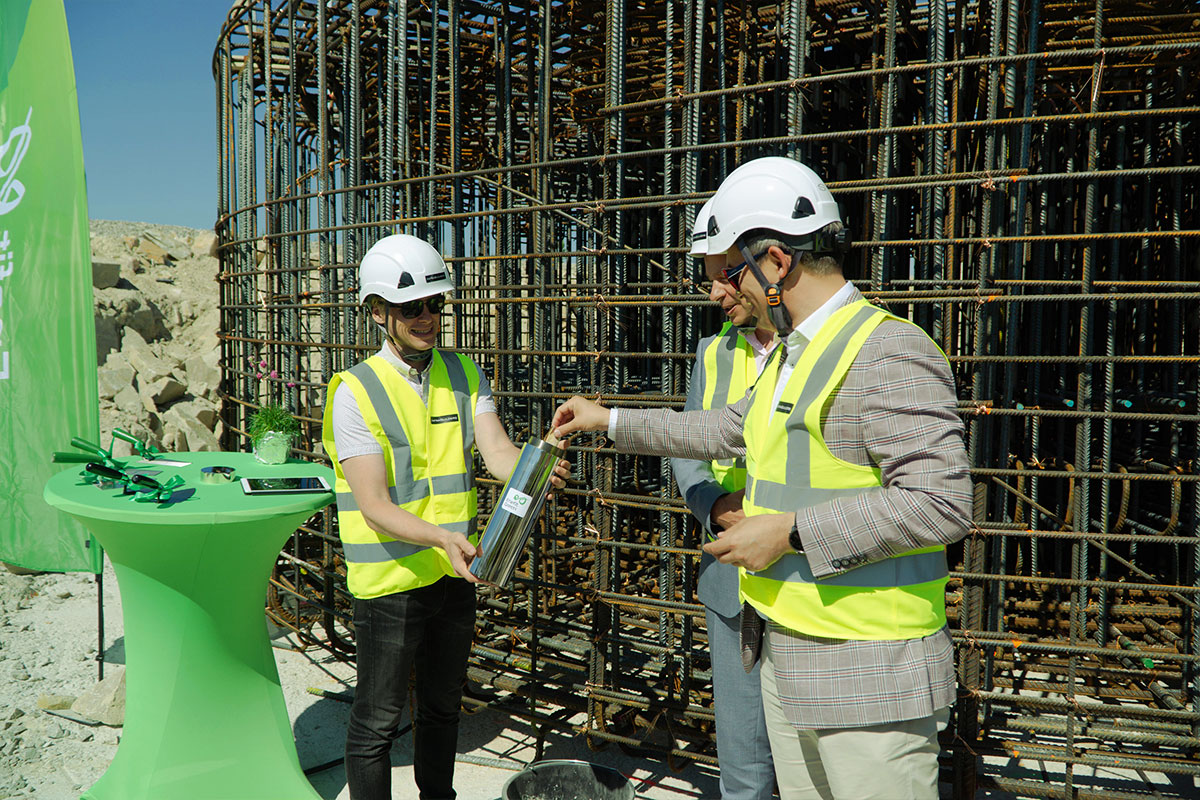 On Tuesday, 28 June, the cornerstone was placed for Enefit Green's Tolpanvaara Wind Farm in northern Finland. According to the plans, the farm with its 13 wind turbines will start producing green electricity at the end of next year.
Enefit Green currently has four wind farms under construction. Two of them in Lithuania, one in Finland and one in Estonia. The wind farm in Finland is one of their largest projects and the first to get the cornerstone laid.
According to Aavo Kärmas, Chairman of the Management Board of Enefit Green, the company's near-term goal is to quadruple their production of renewable energy in Finland, the Baltics and Poland. "New wind farms are needed for large-scale production of affordable renewable energy. Enefit Green will direct 1.5 billion euros to investments in wind and solar parks over the next five years. The new farms will start supplying electricity to the market as soon as next year," Kärmas said.
Hando Sutter, CEO of Eesti Energia and Chairman of the Supervisory Board of Enefit Green, adds that there is currently a great need for renewable electricity throughout Europe. "Each new wind farm adds affordable electricity to the market, helps to ensure energy security and reduce dependence on natural gas. In these difficult times, the development of renewable energy is critical for the environment, consumers and the protection of national interests," Sutter said.
Tolpanvaara Wind Farm is located near the town of Pudasjärvi in northern Finland. The farm with its 13 wind turbines has a capacity of 72 megawatts and an estimated annual output of 250 gigawatt-hours. To compare, such an amount of electricity is about a third of all Estonian wind energy output in 2021. Enefit Green is investing nearly 83 million euros in the construction of the farm.
Active construction work is currently underway in the wind farm area. Roads, foundation bases and crane pads have been completed; cabling operations have been started. This will be followed by the laying of foundations and work with connections. The erection of wind turbines is planned for next spring, and the farm will start generating electricity by the end of 2023.
Enefit Green acquired the development project for Tolpanvaara Wind Farm in 2020 from the Finnish state forest manager Metsähallitus. The investment decision to build the farm was made at the end of 2021 and construction began this February.