Enefit Green's electricity output increased for the second month in a row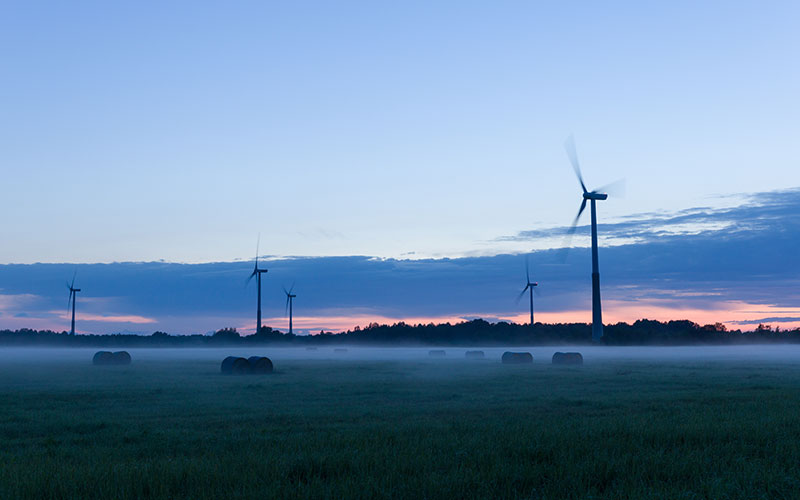 This February, Enefit Green produced almost 56% more electricity than in the same period last year. Due to good weather conditions, the volume of electricity generated in wind farms was nearly 67% higher.
Today, on 10 March, Enefit Green published its February production results. The company produced nearly 137 gigawatt-hours of electricity, of which nearly 120 gigawatt-hours were delivered to consumers from wind farms. Heat output reached almost 55 gigawatt-hours in February, being approximately 5% less compared to the previous year.
According to Innar Kaasik, Member of the Management Board and Head of Production at Enefit Green, the producers could enjoy strong winds in February as well. "Due to favourable weather conditions, our electricity output increased for the second month in a row. Our February output proves that the Estonian and Lithuanian winters are very favourable for wind energy," Kaasik commented.
Kaasik points out that Enefit Green's largest electricity generation units are wind farms in Estonia and Lithuania. "Wind energy is the cheapest and most affordable way to produce large amounts of carbon-free electricity. Enefit Green is currently building four new wind farms, two of which are located in Lithuania, one in Finland and one in Estonia. This year, we want to make the investment decision for another wind farm in both Estonia and Lithuania," Kaasik noted.
In addition to the development of wind energy, another important direction for Enefit Green is solar energy. The company currently has two solar parks under construction in Poland.
See also Enefit Green's stock exchange announcement.
Enefit Green's February electricity output in megawatt-hours.
| | February 2022 | February 2021 | Change |
| --- | --- | --- | --- |
| Wind | 119 686 | 71 519 | 67,3% |
| Combined heat and power | 15 937 | 15 247 | 4,5% |
| Solar | 1 131 | 867 | 30,4% |
| Other | 100 | 71 | 40,8% |
| Total | 136 854 | 87 704 | 56,0% |