Enefit Green's renewable electricity production grew by 30% year-on-year in July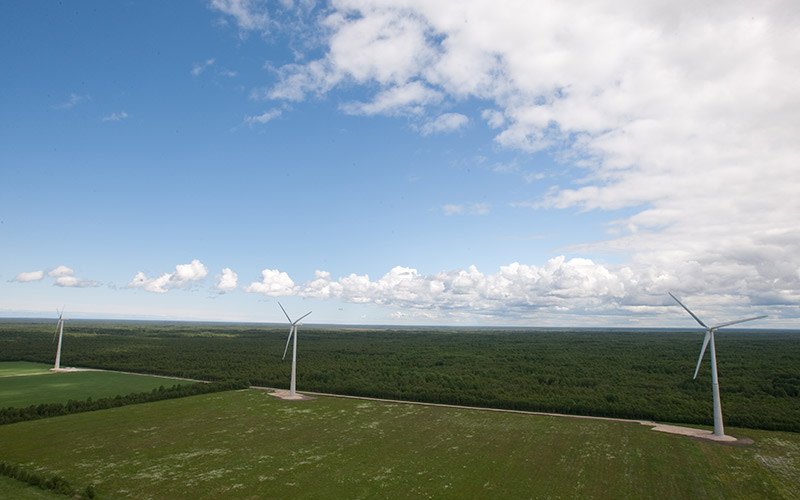 Eesti Energia's renewable energy company Enefit Green produced 84 gigawatt-hours (GWh) of electricity in July, increasing its output by 30% compared to a year ago. In July 2019, Enefit Green's renewable electricity production reached 64 gigawatt-hours (GWh).
By comparison, 84 gigawatt-hours (GWh) of electricity would be enough to cover the electricity needs of nearly 30,000 average-consumption households for a year.
Most of July's renewable energy output - 70 gigawatt-hours (GWh) - was generated by Enefit Green's wind farms in Estonia and Lithuania.
In addition, according to Aavo Kärmas, Chairman of the Management Board of Enefit Green, the company's solar parks have shown good production. "The summer months this year have been windier than average, thanks to which we can be very satisfied with July's wind energy output. At the same time, due to Enefit Green's diverse production portfolio, the production of renewable energy is guaranteed even when the wind does not blow, but the sun is shining," Kärmas commented.
The 84 gigawatt-hour production result of July includes the outturns of Estonian and Lithuanian wind farms, solar parks in Estonia and Poland, Iru, Paide, Valka and Broceni cogeneration plants, Keila-Joa hydroelectric power plant and Ruhnu renewable energy solution.
As it is not the heating season at the moment, Enefit Green's heat production in July at the Iru, Paide and Valka cogeneration plants amounted to 6 gigawatt-hours.
The increase in renewable energy production will contribute to Eesti Energia's strategic goal of producing 43 percent of electricity and heat from renewable sources in 2024.
Enefit Green is a renewable energy company belonging to the Eesti Energia Group, currently owning a total of 20 wind farms in four markets - Estonia, Latvia, Lithuania, Poland - as well as 4 cogeneration plants, 36 solar power plants, a pellet plant and a hydroelectric power plant.