From 10 January, district heating prices will change in Paide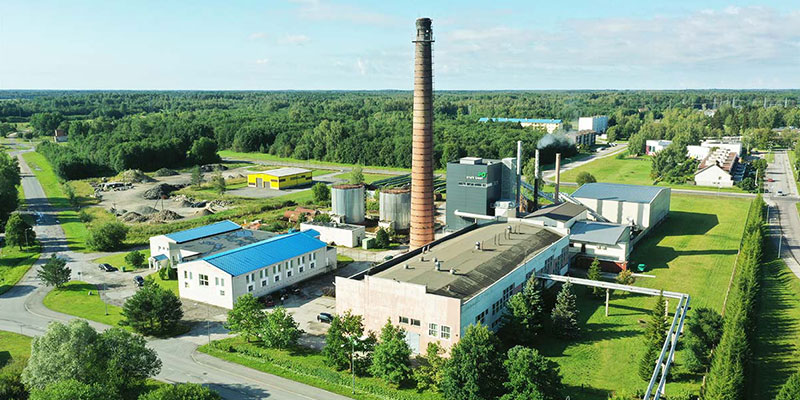 The Competition Authority approved the application of Enefit Green, renewable energy company that supplies heat to the city of Paide, to increase the maximum price of district heating. Consequently, from 10 January 2022, the price of district heating in Paide will increase by 10.1%.
Enefit Green produces heat for Paide from local biofuel and provides environmentally friendly energy at a very competitive price.
"We use local wood chips made from forest and felling waste to keep homes warm in Paide. This has helped to avoid changes in the district heating price for a long time, as it does not depend on the soaring prices of gas," said Innar Kaasik, Member of the Management Board of Enefit Green.
"Unfortunately, the general price rally of energy carriers has now increased the demand for wood chips and raised their prices. As a result, a new price for district heating will come into force in Paide, still being one of the cheapest in Estonia," Kaasik added.
Instead of the former EUR 52.33 per megawatt-hour, a new heat price limit of EUR 57.64 per megawatt-hour, plus VAT, will be applied in Paide from 10 January 2022.
Heat prices in Estonia are regulated by the District Heating Act, and the maximum price of heat sold to the Paide network area is formed on the basis of a cost-based formula. The maximum price formula is approved and the cost-orientation of the maximum heat price is checked by the Competition Authority.
Enefit Green is a renewable energy company that belongs to the corporate group of Eesti Energia and owns a total of 22 wind farms in four markets – Estonia, Latvia, Lithuania, and Poland – as well as 38 solar power plants, 4 CHP plants, a pellet plant and a hydroelectric power plant.